Are you looking to transform your baseball or softball skills. Whether you want to become the best player you can be or you just want to outperform your competition? Look no further than Baseball Flows – the science-driven Movement Flow and Athleticism program designed specifically for baseball and softball players.
Our programs are more than just a workout routine – they are comprehensive training programs that are packed with targeted movement exercises that have been proven to increase on-field metrics, including bat speed, pitch velocity, batting exit velocity, fielding, and more. And with individual instructional videos curated by a Doctor of Physical Therapy, you can be sure that you are getting top-quality guidance every step of the way.
Our daily program is designed to be quick, efficient, and effective, consisting of just 5-6 exercises that take only 15-20 minutes to complete. And with automatic progression every two weeks, you can be sure you are maximizing your gains and making steady progress toward your goals.
At Baseball Flows, we believe that every player has the potential to be great, no matter their skill level or experience. That is why our program is designed to help beginners build a strong foundation and experienced players take their skills to the next level. With Baseball Flows, you'll have everything you need to succeed on the field. Sign up today and start seeing results!
Train Smarter, Move Better, and Flow in the Game!
JUST TRY IT!
STEP 1: Purchase Your Program
STEP 2: Create Account/Download Baseball Flows™App
STEP 3: Start Improving your Athleticism, movement flow and Performance
Full Team or Facility Package
Differentiate your team or facility by offering all players their own Baseball Flow Program. (Contact us)
Click on button to learn more about each program and sign up!
Ancillary Baseball Flows™
Want all the Baseball Flows™+ extra!
Don't just take our word for it, hear what our clients are saying!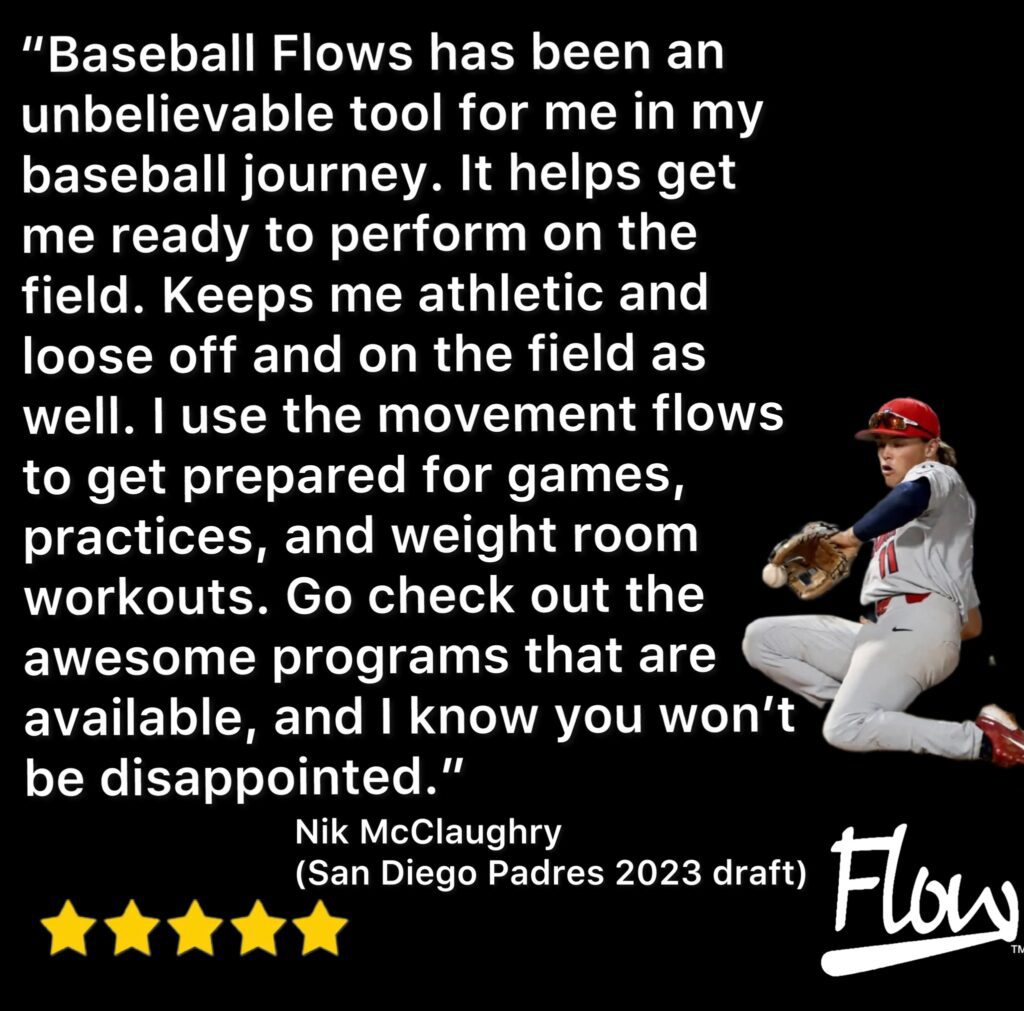 See More Testimonials